DOMENICA 28 GIUGNO
ore 16.00 apertura celle
nelle celle musica di:

DAL PORTOGALLO L'ISTITUTO FONOGRAFICO TROPICAL
DA ROMA LOTTA ANALE CONTRO IL CAPITALE

AUDITORIUM
h 19-21.00 aperitivo: BEATSOUP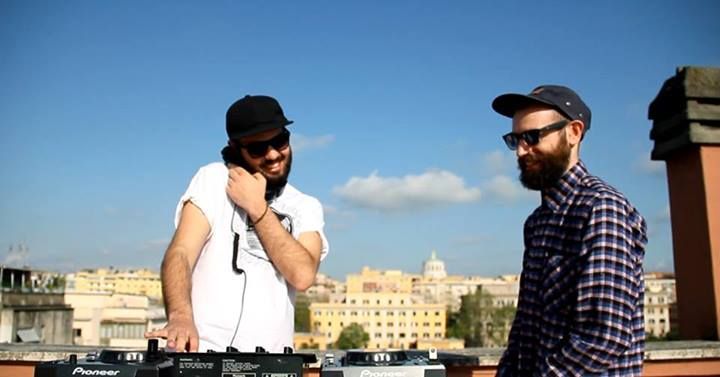 www.mixcloud.com/BEAT_SOUP/
BOOMBAP | JAZZY | FRESH BEATZ
BEAT SOUP is the italian duo formed by Nario (Bros) and Luca (Tonnoalnaturale) both with the passion for beats and Hip Hop. Based in Rome, their Soulful/Jazzy selection is taking them playing all around the city, from cosy bars to vintage markets. From streetwear shops to terraces
h 21.00 Dave Grave (Minimalrome)
e Manu River (COSTA SULFUREA)
TeatroForte
h 20.00 TVATT
Teorie Violente Aprioristiche Temporali e Territoriali
Un esperimento performativo ideato da Luigi Morra, liberamente ispirato a "East" e "West" di Steven Berkoff
con: Luigi Morra, Pasquale Passaretti, Eduardo Ricciardelli
musiche e suono: Camera
luci e video: Domenico Catano
elementi scenici: Stefano Zecchini
drammaturgia e regia: Luigi Morra
una produzione: Etérnit & Teatraltro con la collaborazione di Lunarte e
con il supporto di Teatro Forte
TRAILER: https://www.youtube.com/watch?v=46wjOfQdRSg
TVATTè acronimo di Teorie Violente Aprioristiche Temporali e Territoriali. TVATT, in una parte di Sud Italia, è in realtà un modo per dire "ti picchio". Studio performativo, in gran parte comico e grottesco, su una precisa tipologia di violenza: schiaffi, pugni, risse e sopraffazioni incontrano la dimensione teatrale. Quella violenza scovata nel quotidiano, che spesso agisce come un'esperienza piena di significati, caratterizzata da dinamiche che, nel bene o nel male, risultano essere inevitabilmente spettacolari. TVATT prende libera ispirazione da "East" e "West" di Steven Berkoff, nutrendosi però dell'immaginario di un territorio "altro", per raccontare qualcosa che esiste in ogni luogo, ogni periferia, marciapiede, essere umano.
in PIAZZA D'ARMI:
h 20.00
aperitivo con dj set
Aharon
https://aharon1.bandcamp.com/album/my-favourite-escape-2
CINEMAFORTE
Proiezioni:
h 21.00 replica del film ON CRACK! di Trayectos
ON CRACK (teaser) - Trayectos-
h 21.40
GREAT SNAKE collective:
Le Lapin Assasin
Missmatch
a seguire
Selezione di video animati del collettivo francese HSH